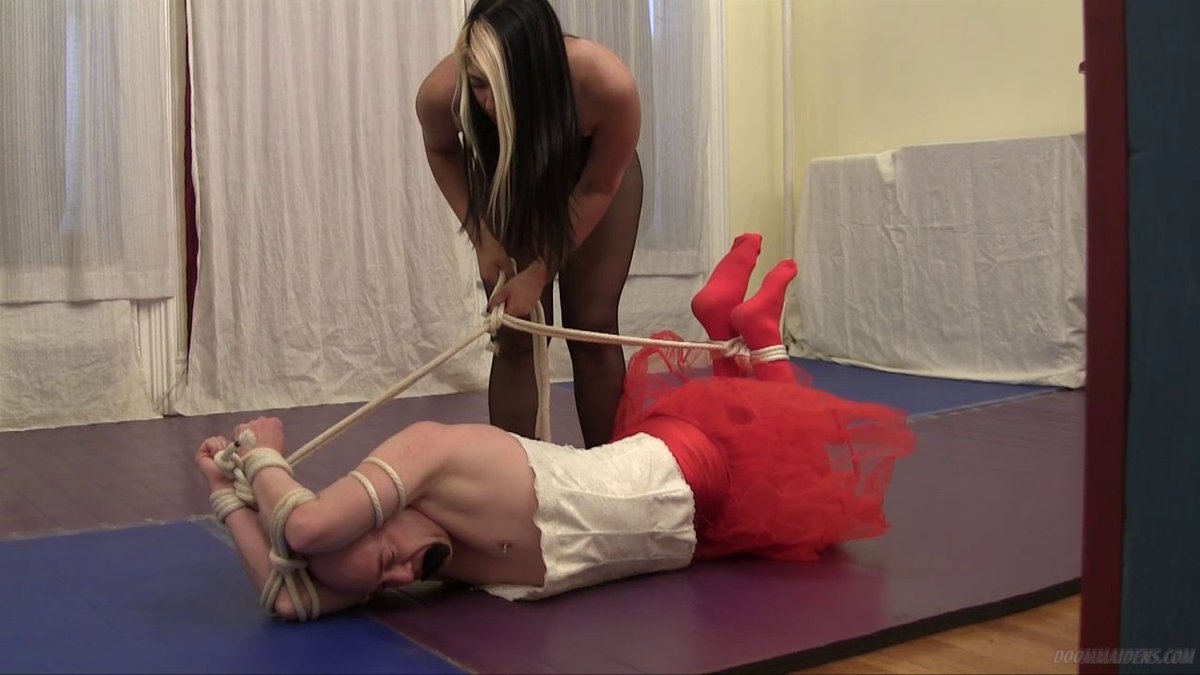 Our friends over at the great Doom Maidens site have released a new video that I think will be of intense interest to some of you. A few months back, I posted about the great Veve Lane in
a bondage wrestling match that involved forced feminization
, now they're back with another production.
This time, instead of Veve it's a British girl named Indra who does the honors to a helpless guy named Thrash. He doesn't put up much of a fight at all, but that's beside the point. I have a real soft spot for Indra. There are female wrestlers who may be better looking and there are ones that are more skilled or more physically powerful, but there are none that I have seen as good at humiliating a guy than Indra. Her trash talking skills are amazing and there's always a layer of menace lurking below the surface.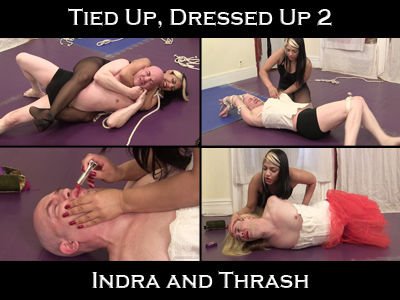 Indra puts her male opponent in a corset, skirt, panties, stockings, full makeup, and a wig. As physically dominant woman, bondage, and forced feminization are constant themes in my eBooks, I think this video will appeal to a lot of you who enjoy my writing. I give it a solid four stars and it definitely stands up to repeated watching.
Check out
Tied Up, Dressed Up 2
here.